Have It Raw!

Raw Space Only (Min 18sqm)
500 USD Per Sqm
"Ideal For Companies With Large Exhibits Or Simply For Those With More Flair…"
Shell Me Up!

Standard Shell Scheme (9sqm)
520 USD Per Sqm
"Leave The Work To Us And Walk Onto A Furnished Stand With Chairs & Tables."
Shell Scheme Package Includes

Needle Punch Carpet Flooring
White Laminated Plywood Panel
2 x Fluorescent Tube
2 x Upright Chair
1 x Reception Table
Fascia Board With Company Name
1 x 230V- PowerPoint
Waste Bin
Singapore Pavilion
*Up to 70% Subsidy under Singapore Pavilion*
SGD 594 Per Sqm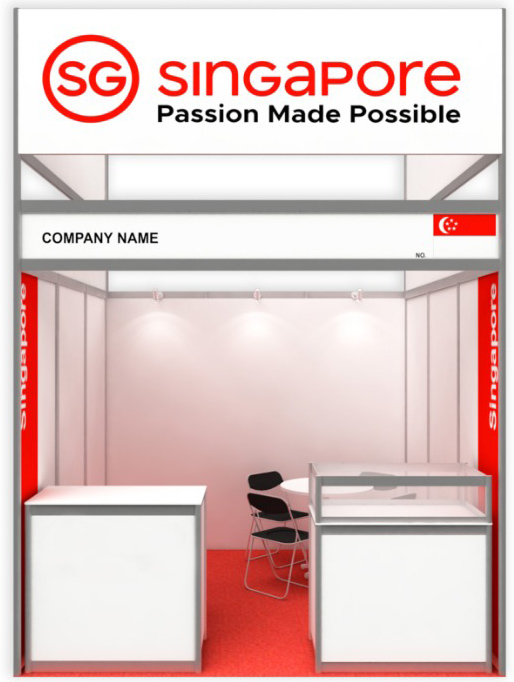 Package Includes :
Needle Punch Carpet
White Laminated Plywood Panel
2 X Flourescent Tube
3 X Upright Chair
1 X Round Table
1 X Information Counter
Fascia Board With Company Name
Electricity 5AMP
1 Waste Basket
Name
Company
Phone
Email
I would like To
Exhibit With Raw Space (Min 18sqm)
Exhibit With Shell Scheme (Min 9sqm)
Have More Information. Please get someone to contact me.