THE PHILIPPINE'S DOMESTIC SHIPPING MODERNIZATION FORUM & SONAME GENERAL ASSEMBLY AND ELECTION
Who should attend
SONAME members, marine & technical superintendents, technical staff of accredited maritime companies offering naval architecture services, class societies, ship management companies, shipyards, MARINA, PCG, Philippine Navy and faculty of maritime higher education institutions and other maritime practitioners
Forum objectives
Be updated with latest domestic shipping modernization in the country
Forum fee
PHP 1, 500.00/participant
Schedule:
TIME
TOPIC & SPEAKER
09:00
Registration
09:00
Invocation
National Anthem
Welcome Remarks
ENGR. SAMMUEL T. LIM FSONAME, Chairman – Society of Naval Architects & Marine Engineers Inc.
10:00
"Philippine Domestic Shipping & Shipbuilding: A Situationer"
Resource Person: Engr. Ramon Hernandez - Director, Shipyard Regulations Service, Maritime Industry Authority
"Archipelago Ferries - Leading the Modernization Drive!"
Resource Person: Capt. Segundo Mentoya - General Manager, Archipelago Philippine Ferries Corp.
"High-Speed Craft Technologies for Philippine Shipping"
Resource Person: Pio-Ship Design & System Integrate and Harbin Engineering University Ship Equipment & Technology Co. Ltd.
"Probabilistic Damage Stability - Case Studies for Philippine Ferries"
Resource Person: Engr. Jerome M. Manuel - President, PRS Tech
12:00
Lunch
13:00
"Energy Optimization of Large RoPax Projects"
Resource Person: Anders Orgard - Chief Commercial Officer, OSK-ShipTech A/S
"Advancing on the Path of Ship Intelligence"
Resource Person: Martin Tony Chen - Business Development Director, China Classification Society
"The Importance of Sustainability for the Maritime Industry"
Resource Person: Michael Taylor - Director, Global Outreach & Strategic Initiatives of The Society of Naval Architects & Marine Engineers USA
"Efficient Marine Engines for Sea Transporters"
Resource Person: Roy Chong - Director, Marine Sales for Volvo Penta
15:00
SONAME General Assembly & Election
Any further inquiries, please contact Ms. Leyka Dillo or Ms. Joanna Kristel Ligon-Potato or Ms. Kaye Moral to the following numbers: +636 5361108.

*Subject prior to change
*Updated as of 1 June 2019
Hosted by :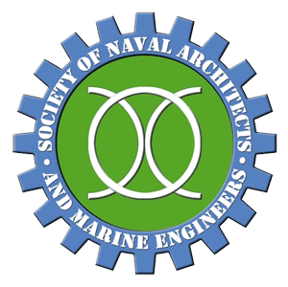 Society of Naval Architects & Marine Engineers Inc.